Neuroscience Equipment Devices – Melbourne, Sydney & Perth
AIMedical imports the latest neuroscience equipment Australia wide and within New Zealand. With the scientific study of the nervous system, medical clinics, specialists and hospitals have access to highly advanced instrumentation to determine proper behavioural and cognitive functions of the brain. Research in this field can improve understanding of the brain and body; and how it affects human function particularly with serious health issues such as Down syndrome, autism, ADHD, epilepsy, brain tumours, stroke and schizophrenia.
3-channel NCS, EMG and EP system
Main Features:
3 acquisition channels for quickest examination ever
NCS and needle EMG according to international standards
All-in-one: stimulators, amplifier, keyboard in single compact and lightweight box
Electrical stimulator with unipolar and bipolar pulse waveforms
Premium signal quality due to innovative circuits for sophisticated filtering, noise suppression and stimulus artifact reduction.
For further details click here
---
5-channel NCS, EMG and Multi-modality EP System with a Built-in Keyboard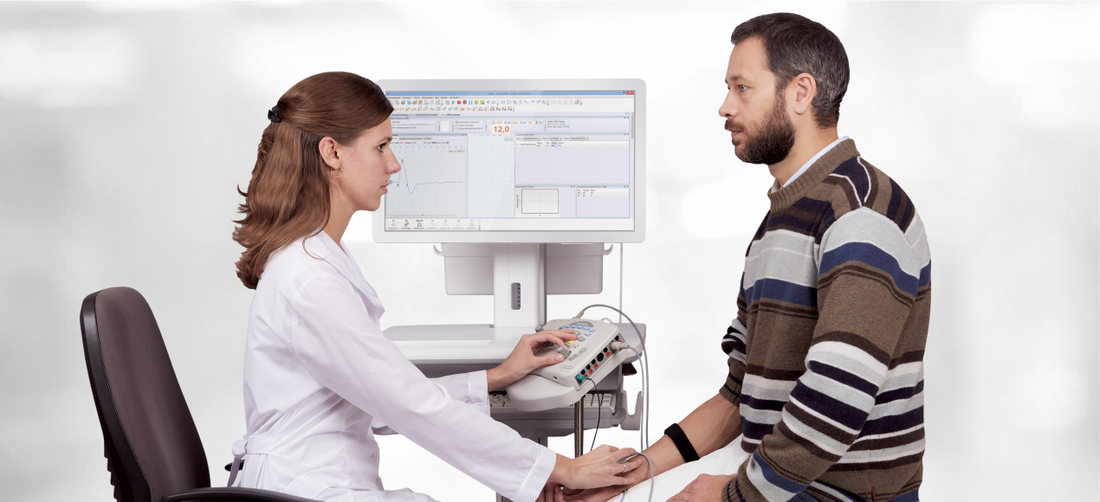 compact
instant EMG acquisition
multi-modality EP in base delivery set
EMG according to International standards
portable, can be powered by notebook
---
Digital system for Auditory EP, OAE and Screening PTA
Main Features:
all-in-one solution for auditory EP and OAE acquisition;
automatic multi-ASSR test;
high acquisition quality;
VEMP with biofeedback;
new standard for routine tests.
For further information click here