Reax Run – Concept for a real revolution
Reax Run is the only treadmill in the world capable of simulating an off-road running experience. The inclination of the belt varies unexpectedly in all directions. Thanks to the special easy-to-use app, you are ready to start the desired program in a few simple steps. Enquire today.
One-Infinity-One by Reaxing
The first all-in-one station for fitness, sport and rehab
One-Infinity-One is the first multi-station with the innovative technology SDI Sudden Dynamic Impulse, created by Reaxing Advanced Lab to reach better results in less time. Infinite workout possibilities for Fitness & Wellness and Sport & Rehab: cardio, toning, strength, neuro-functional, proprioceptive and congnitive training. All-in-One, in only 4 sqm.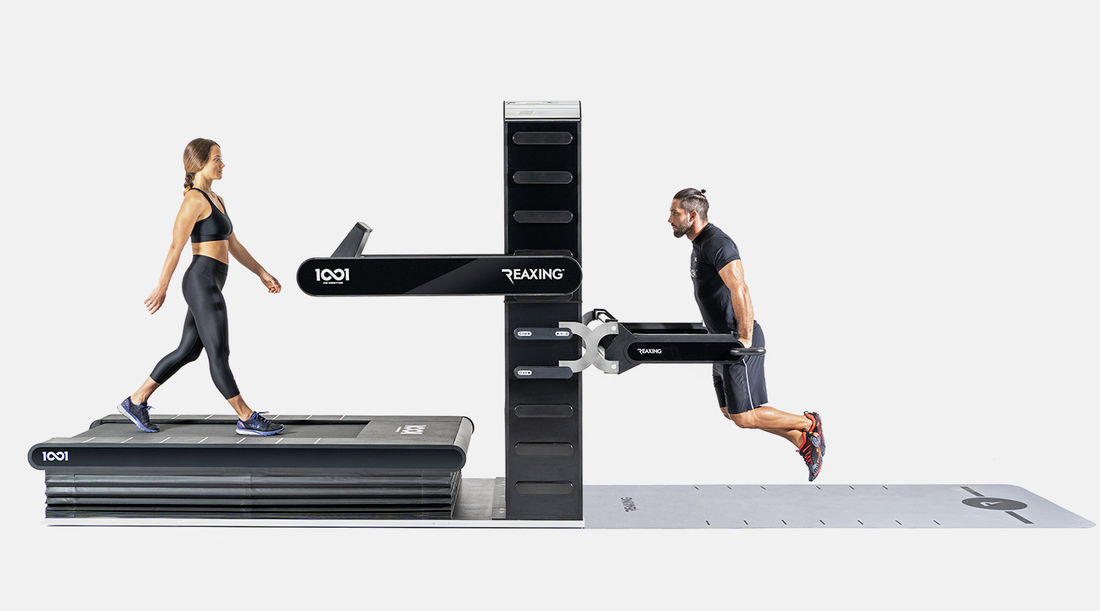 For further information click here
We are pleased to share with you, the video of our new creation One Infinity One.